Collaborate
As a teacher or informal educator you are on the front line of building our regional STEM talent.  We know it is a tough job and we thank you. You've asked for ways to collaborate with other teacher so we created a community site where you can do just that.  GCSC has information on how to bring STEM experiences to your classroom. We encourage you to sign up and participate in the great discussions, receive event notifications, and connect with your STEM colleagues.

Join our Hands On STEM Experiences
The GCSC is all about real life, hands-on experiences and recognizes teachers often search out these resources.  Check out GCSC's current projects (link here) and if one or more of these interest you, contact us (contact) to see how to get started.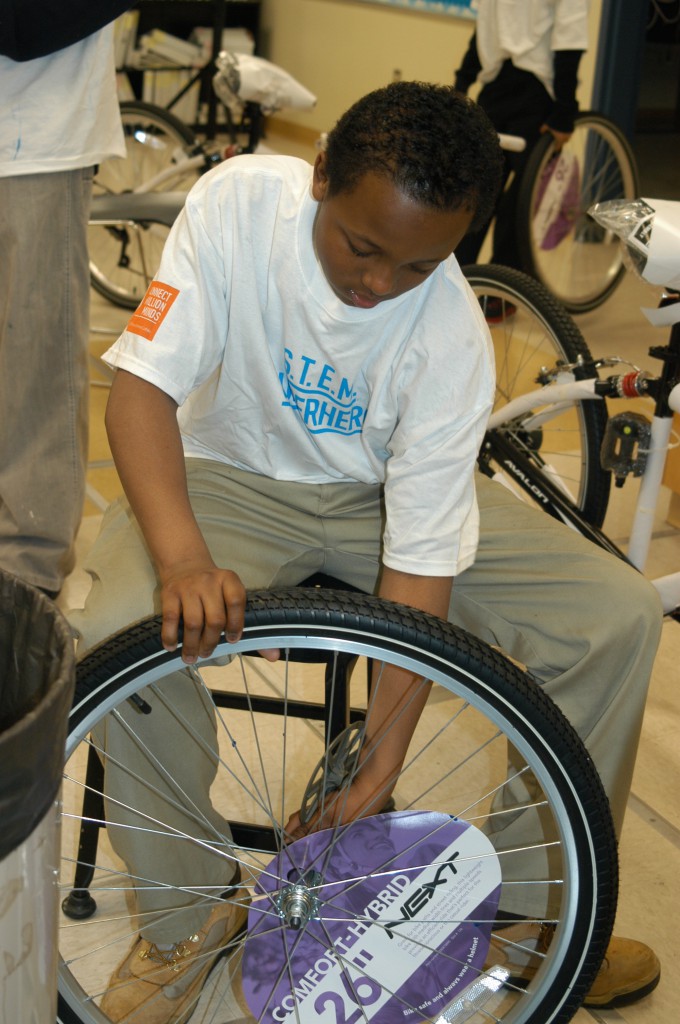 At the STEM Bicycle Club, students learn the science behind a bicycle and assemble their own bike under the coaching of engineers.  "I was excited to work on building a bike. I had the chance to learn about bikes and how they work. This bike club has meant a lot and was interesting." GCSC Bicycle Club Student