Find a Field Trip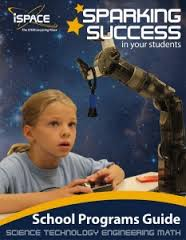 The following includes information on STEM field trip providers that are teacher and student recommended.
Clear Selection
Name
Address
Description
The Cincinnati Observatory
3489 Observatory Place, Cincinnati
OH 45208, USA

The Cincinnati Observatory is one of the most unique astronomical institutions in the United States. This website offers educators an opportunity to organize educational field trips for students. Directions about how to prepare for the visit are provided. More information about the Cincinnati observatory are available by visiting this website.

Civic Garden Center
2715 Reading Road, Cincinnati
OH 45206, USA

Founded in 1942, The Civic Garden Center of Greater Cincinnati is the second oldest non-profit civic garden center in the State of Ohio. In 1957, Cincinnati philanthropist Cornelius Hauck, Sr. presented the Civic Garden center with a two-acre parcel of his Sooty Acres estate, located at the corner of Reading and William Howard Taft Roads. A variety of education resources and programs are available. The Green Learning Station is home to four types of vegetated roof systems, or green roofs as well as pervious paving and rain gardens.

National Underground Railroad Freedom Center
National Underground Railroad Freedom Center, 50 East Freedom Way, Cincinnati
OH 45202, USA
iSPACE: The STEM Learning Place
3254 East Kemper Road, Sharonville
OH 45241, USA

iSPACE offers programs for students, educators, and families which support and enhance science, technology, engineering, and mathematics (STEM) education that reaches beyond the formal classroom setting.

Serving as a resource for the Greater Cincinnati/Tri-State region, iSPACE programs spark curiosity and engage interest in the sciences as well as accommodate a wide spectrum of learning styles. iSPACE is a 501(c)(3) not-for-profit organization that has been serving the Greater Cincinnati area since 2001.

The Cincinnati Zoo and Botanical Gardens
3400 Vine Street, Cincinnati
OH 45220, USA
Newport Aquarium
Newport on the Levee, 1 Aquarium Way, Newport
KY 41071, USA


The Newport Aquarium enables teachers to organize field trips for their students. A visit to the Newport aquarium will prove beneficial for students because their knowledge about aquatic animals will be enhanced. Before planning a visit to the Aquarium, teachers can view the daily activities organized and also, directions are made available on the website to help plan visits.

The Cincinnati Museum Center at Union Terminal
1301 Western Avenue, Cincinnati
OH 45203, USA


This website gives directions about how to plan field trips to the Cincinnati Museum center at Union Terminal. Other resources are made available to educators and researchers. Other sites of the Cincinnati Museum Center at Union Terminal include Omnimax theater, Cincinnati history museum, Duke energy children museum, museum natural history and science, edge of Appalachia, Cincinnati historical society library and special exhibits and events.

Gorman Heritage Farm
10052 Reading Road, Cincinnati
OH 45241, USA

 Gorman Heritage Farm is a local 122-acre working and educational farm, located just minutes from Cincinnati, off I-75 and I-71 in Evendale, Ohio. The Farm is an ideal outdoor classroom to connect eager learners with topics including history, food systems, life science and geology.