Apply for a Summer of STEM 2018 Camp!
Check-out the developing plan for Summer of STEM 2018
Out of school kids often forget what they've learned, resulting in summer learning loss or the "summer slide."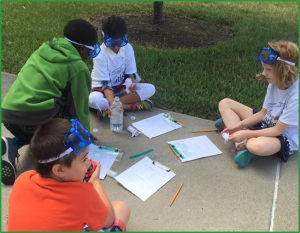 Summer of STEM creates opportunities for students to explore STEM learning and careers specifically during the summer months. GCSC focuses most on students who are diverse, economically disadvantaged, and/or otherwise under-served.
Review the Summer of STEM 2017 Impact Brief here
Summer of STEM 2017 mini-grant map 
Final Brief Summer of STEM 2016
August 10 Learning Community Debrief
CincyArtsandSTEM Events and Activities  
Summer of STEM adds fun learning to students' carefree months out of the classroom
New Summer of STEM program takes off in Cincinnati
2016 Summer of STEM Mini-Grants