Summer of STEM creates opportunities for students to explore STEM learning and careers specifically during the summer months.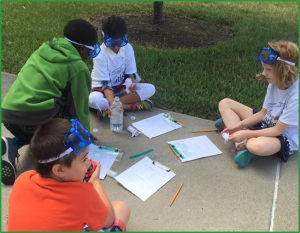 Out of school kids often forget what they've learned, resulting in summer learning loss or the "summer slide."   Summer of STEM aims to:
Dramatically increase the number of people, especially parents and families, that are supporting students to pursue STEM education and careers.
Make high-quality STEM summer programming accessible to significantly more K-12 students in our region, especially diverse,  disadvantaged children.
Check out the line-up for Summer of STEM 2017!
Summer of STEM 2017 mini-grant recipients
Final Brief Summer of STEM 2016
August 10 Learning Community Debrief
CincyArtsandSTEM Events and Activities  
Summer of STEM adds fun learning to students' carefree months out of the classroom
New Summer of STEM program takes off in Cincinnati
2016 Summer of STEM Mini-Grants