Students design solutions to real-life problems and print them right in the classroom!
Read about Greater Cincinnati's first-ever 3d Printers Showcase here
Not a current partner and want to get involved?  Contact gcscstemed@gmail. today!
The GCSC 3d Printers Club is a "heads on, hands on" project; it uses an exciting, hot new technology to engage middle school students . . . .3D printers! After school, at school students design their very own 3D objects. The GCSC 3d Printers Club curriculum reinforces math and science principles taught during the school day. Through the involvement of volunteer coaches and STEM professionals who use 3D printing in the workplace, the club also exposes students to STEM career possibilities.
Student results include:
55% increased technical skills
40% saw 3d printers as a way to address real-world problems
17% increased understanding of STEM usefulness and application
15% increased ability to look at a situation in several different ways
12% increased understanding in the value of learning new technology
2017 3d Printers Clubs and STEM Bicycle Clubs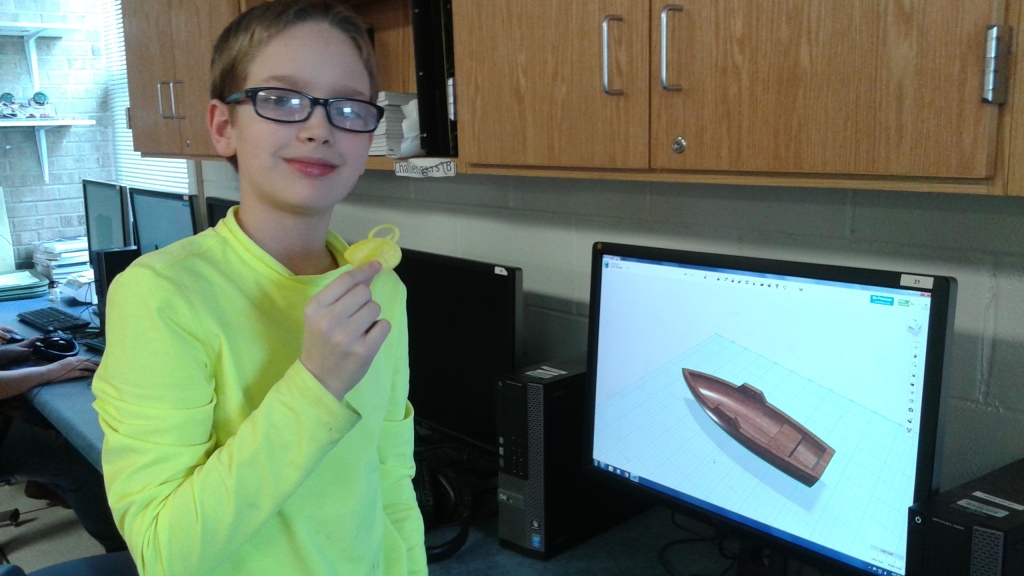 3d Printers Club in the News
3-D Printing Club Teaching Innovation
STEM Clubs Set Students on Path for Lucrative Careers
STEM Clubs set students on path for lucrative careers
Thanks to Best Buy and UC CECH for Fueling Local Economy
2016 Best Buy Awards GCSC grant to continue operations of local 3D Printer Clubs 
Holmes Middle School (Covington) 3d Printers Club
Educational Enthusiasm STEMming from the Third Dimension
Awesome pictures from the Corryville Catholic 3d Printers Club (UC Students volunteered here!)
Women of United Way of Greater Cincinnati at South Avondale 3d Printers Club
2015 Soapbox Media Article Covering the 3d Printers Club
River City News Article about the 3d Printers Club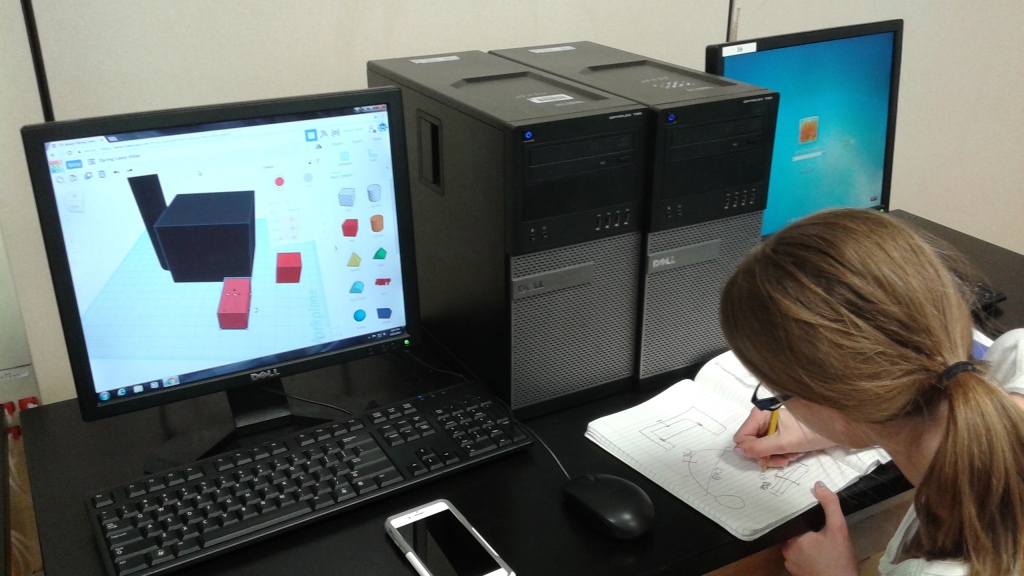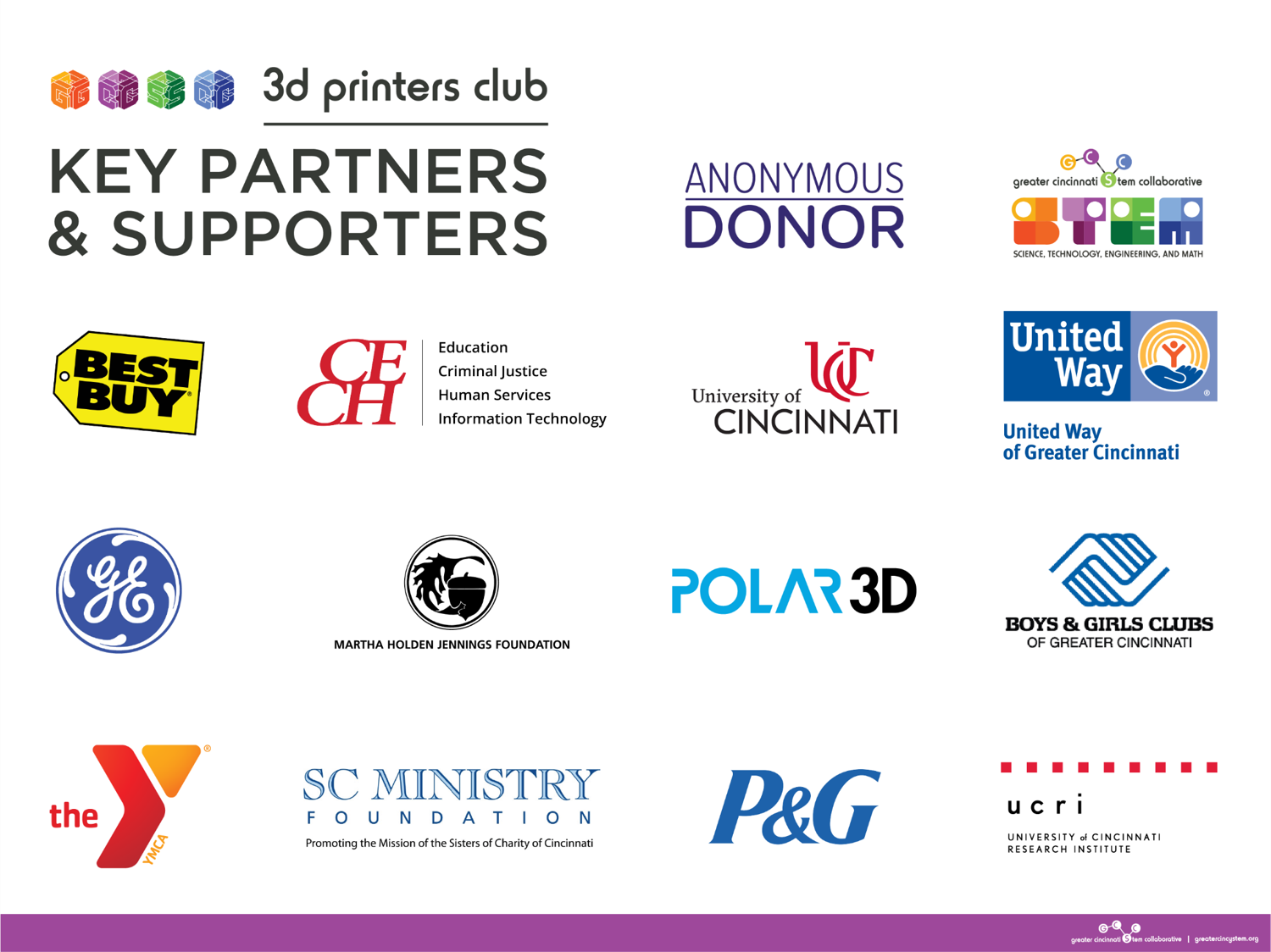 ---